Welcome to Watch Learn Eat! I'm Sherri, recipe developer and writer, as well as co-photographer along with my husband, Greg.
We're both natives of New Jersey now living in sunny Florida with our daughters, Londyn and Jovie.
I'm a former journalist and teacher and Greg currently sells RVs.
What kinds of recipes are featured on Watch Learn Eat?
Back when we started blogging, we featured all kinds of recipes, but over time our diets changed. Greg started eating gluten-free in 2015 due to his IBS, and I later followed for other health reasons (you can read about my health issues in this post).
Then in January 2019, this former cheese addict decided to take part in Veganuary by myself. Greg and our children did not participate with me, but after the month was over, I made the decision to continue eating vegan.
Therefore, all of the recipes posted since January 2019 are vegan and gluten-free. I've also been adding vegan options to a bunch of our old recipes as well as completely remaking some as entirely vegan.
I have been passionate about all things cooking since childhood and first learned to cook from my dad, who is 50% Italian. Therefore, Italian-American cuisine was a huge part of my life growing up. We ate lots and lots of ricotta, mozzarella, Romano, Parmesan, pasta, risotto, meatballs...you get the picture.
Telling my father I was gluten-free went better than expected but vegan, not so much. However, once he tasted a lasagna I made with a nut-based ricotta AND took seconds, he finally accepted it.
My specialty is making delicious gluten-free, vegan versions of familiar favorites that everyone can enjoy...omnis and vegans alike! In fact, I like to make sure that my vegan recipes are omnivore-approved which is why in addition to my family, I share samples with friends and neighbors for feedback.
Whether you're an omnivore looking to incorporate more plant-based foods, a flexitarian, a vegetarian, a vegan or follow a gluten-free and/or dairy-free diet, you'll be sure to find recipes to suit your tastes.
If you're new to the world of gluten-free and vegan eating and cooking, you've come to the right place! All of the recipes include step-by-step instructional photographs and detailed directions to make them easy to follow and approachable. I also often include product recommendations when possible to help in the process.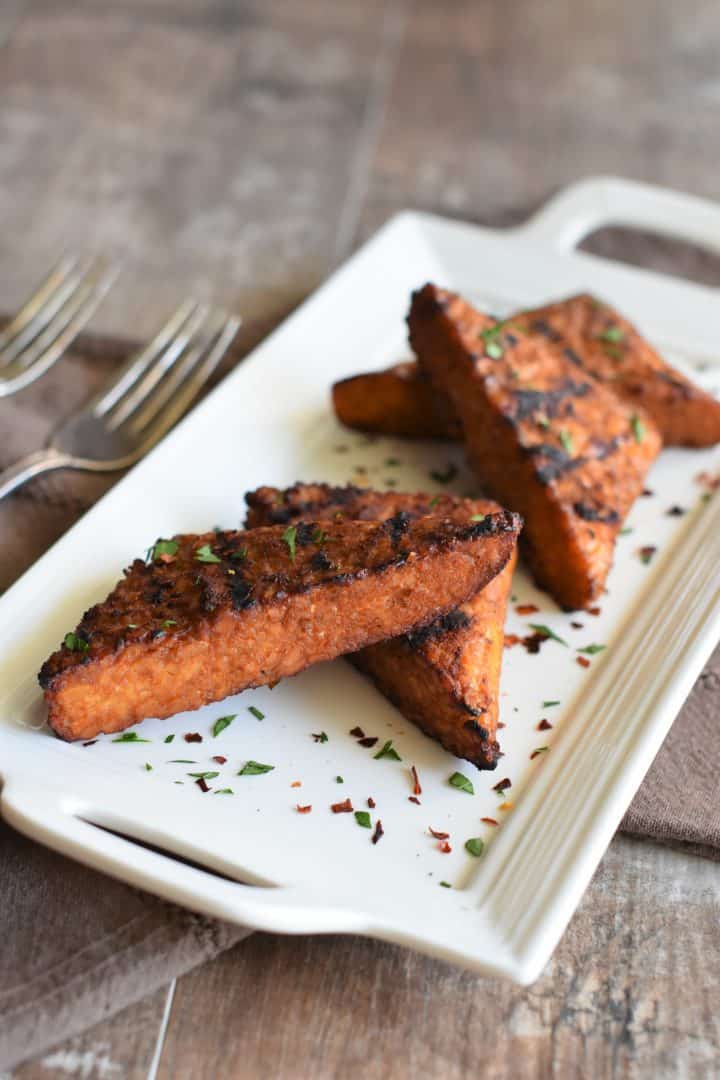 What else will I find on Watch Learn Eat?
In our resources section, you'll find recommendations for my favorite cooking tools and equipment, a guide to stocking your GFV pantry and more.
I also create vegan-themed (and vegetarian-themed) designs for t-shirts, tote bags and more which you can check out in our Threadless shop.
Find us on social media
And if you're interested in receiving recipe updates by email, you can also sign up for our e-newsletter.
So, what are you waiting for?
Now, it's time to channel your inner '80s child and sing to the tune of "Everybody Wants to Rule the World"...
♪ Welcome to our blog.
We are glad you're here.
Take some time to scroll,
and you'll find some pictures of yummy recipes
you can make at home and enjoy.
Everybody wants to eat good food. ♫
Happy cooking...and eating! 🙂