Welcome! I'm Sherri, the founder, author, and head recipe developer/photographer behind Watch Learn Eat.
My husband, Greg, also helps with photography and videography and is the official Watch Learn Eat taste-tester.
We're both natives of New Jersey now living in sunny Florida with our two children and our two cats.
I'm a former journalist and teacher and Greg is currently helping me out full-time with both of my businesses, blogging and designing/selling custom totes and tees.
What kinds of recipes are featured on Watch Learn Eat?
We focus on vegetarian and vegan recipes, many of which are also gluten-free or have a gluten-free option.
As a vegetarian living with three meat-eaters, my specialty is making meatless meals that are omnivore-approved.
I have been passionate about all things cooking since childhood and first learned to cook from my dad, who was the primary cook of the house.
Whether you're an omnivore looking to incorporate more plant-based foods, a flexitarian, a vegetarian, a vegan or follow a gluten-free and/or dairy-free diet, you'll be sure to find recipes to suit your tastes.
If you're new to the world of meatless cooking, you've come to the right place! All of the recipes include step-by-step instructional photographs and detailed directions to make them easy to follow and approachable.
I also often include product recommendations when possible to help in the process.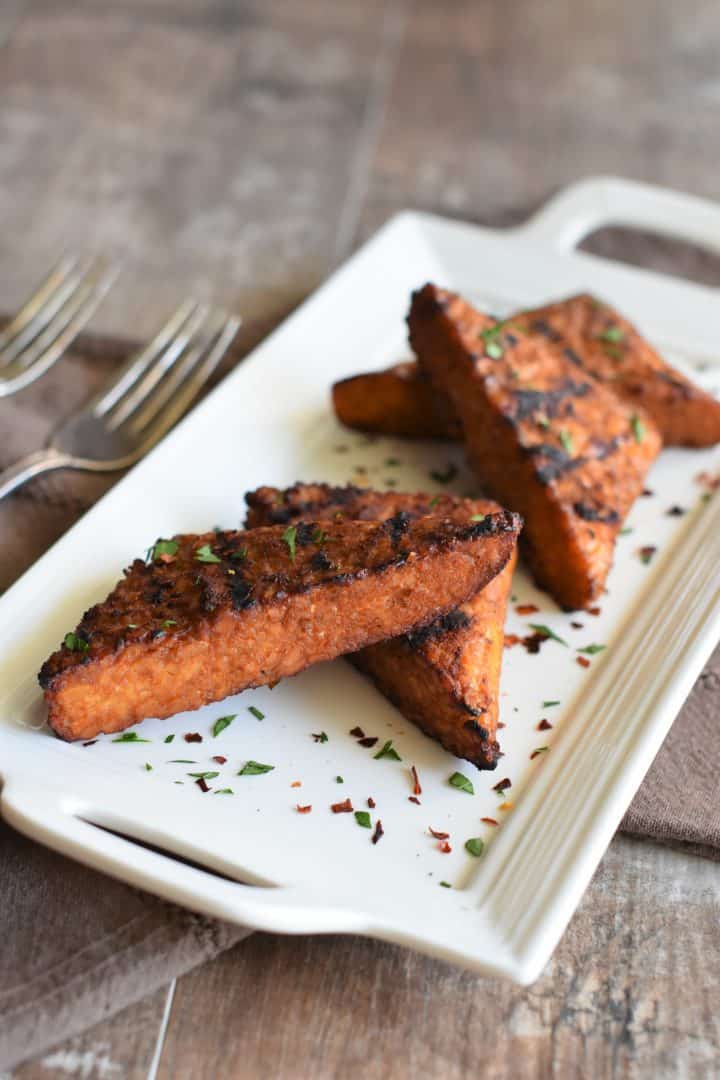 What else will I find on Watch Learn Eat?
In our resources section, you'll find recommendations for my favorite cooking tools and equipment, a guide to stocking your gluten-free vegan pantry, how to articles, and more.
Follow
And if you're interested in receiving recipe updates by email, you can also sign up for our e-newsletter.
So, what are you waiting for?
Happy cooking...and eating! 🙂