Welcome! I'm Sherri, the founder, author, and head recipe developer/photographer behind Watch Learn Eat.
My husband, Greg, also helps with photography and videography and is the official Watch Learn Eat taste-tester.
We're both natives of New Jersey now living in sunny Florida with our two children and our two cats.
I'm a former journalist and teacher and Greg is a real estate agent.
What kinds of recipes are featured on Watch Learn Eat?
We focus on vegetarian and vegan recipes, many of which are also gluten-free or have a gluten-free option.
As a primarily plant-based vegetarian living with three meat-eaters, my specialty is making meatless meals (especially vegan versions of familiar favorites) that are omnivore-approved.
I have been passionate about all things cooking since childhood and first learned to cook from my dad, who is 50% Italian. Therefore, Italian-American cuisine was a huge part of my life growing up. We ate lots and lots of ricotta, mozzarella, Romano, Parmesan, pasta, risotto, meatballs...you get the picture.
Telling my father I was serving him a lasagna with a pasta made of lentils and a "ricotta cheese" made from nuts gave the poor man some serious agita. I think he thought I was nuts...lol. However, once he tasted it AND took seconds, he was totally down with it.
Whether you're an omnivore looking to incorporate more plant-based foods, a flexitarian, a vegetarian, a vegan or follow a gluten-free and/or dairy-free diet, you'll be sure to find recipes to suit your tastes.
If you're new to the world of meatless cooking, you've come to the right place! All of the recipes include step-by-step instructional photographs and detailed directions to make them easy to follow and approachable. I also often include product recommendations when possible to help in the process.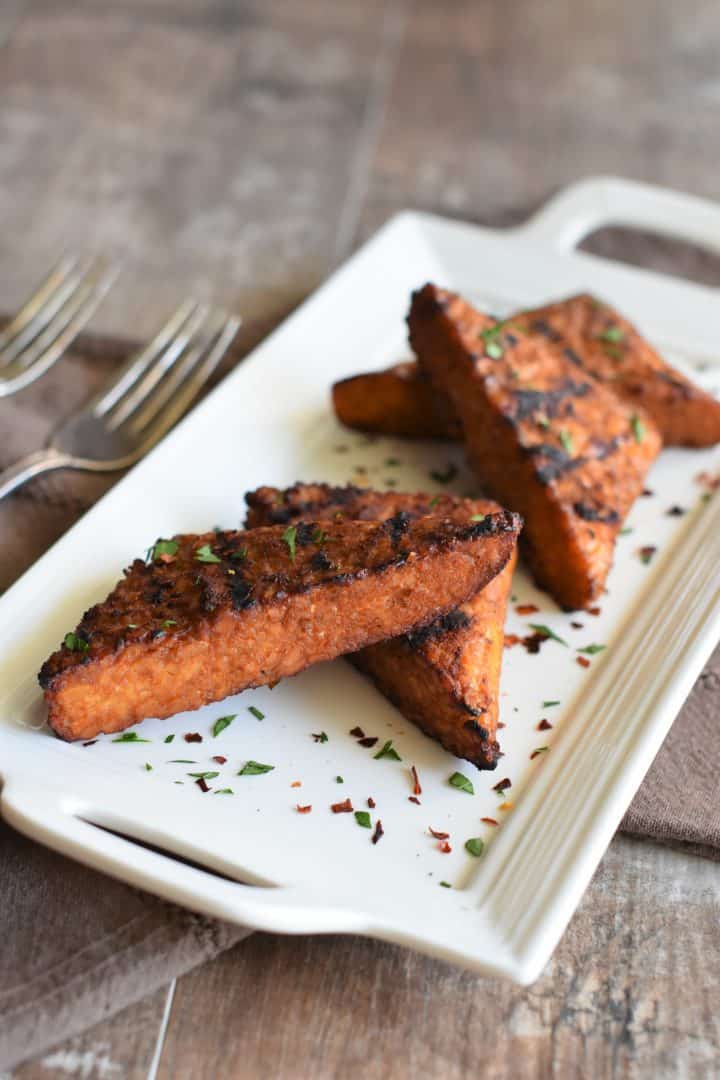 What else will I find on Watch Learn Eat?
In our resources section, you'll find recommendations for my favorite cooking tools and equipment, a guide to stocking your gluten-free vegan pantry and more.
I also create vegan-themed (and vegetarian-themed) designs for t-shirts, tote bags and more which you can check out in our Threadless shop.
Follow us
And if you're interested in receiving recipe updates by email, you can also sign up for our e-newsletter.
So, what are you waiting for?
Now, it's time to channel your inner '80s child and sing to the tune of "Everybody Wants to Rule the World"...
♪ Welcome to our blog.
We are glad you're here.
Take some time to scroll,
and you'll find some pictures of yummy recipes
you can make at home and enjoy.
Everybody wants to eat good food. ♫
Happy cooking...and eating! 🙂