Welcome! My name is Addison and I am the recipe developer, content writer, and owner of Watch Learn Eat. I enjoy cooking, baking, working out, and spending time with family and friends. You can also find me over at Organically Addison, a popular gluten-free blog!
In college, I played Division 1 college soccer at the University of Maine. Go Black Bears! Upon graduation, I began running half marathons and full marathons. Through diet and lifestyle changes, I was able to cure my diagnosis of Compartment Syndrome.
From that point forward, my love of healthy eating and baking began. I earned my integrative nutrition coach license through The Institute of Integrative Nutrition (IIN). Today, I enjoy cooking healthy meals, baking healthier desserts and living an active lifestyle.
What kinds of recipes are featured on Watch Learn Eat?
This vegan website focus on vegetarian and vegan recipes, many of which are also gluten-free or have a gluten-free option.
My specialty is making meatless meals that are omnivore approved.
From an early age, I have enjoyed cooking and baking. I grew up in the kitchen with my mom and grandmother. Many of my fondest childhood memories involve family time around holiday dinner tables, creating the most crave worthy Thanksgiving feast, and baking indulgent desserts.
Whether you're an omnivore looking to incorporate more plant-based foods, a flexitarian, a vegetarian, a vegan, or follow a gluten-free or dairy-free diet, you'll be sure to find recipes to suit your tastes. This Butternut Squash Risotto will become your new favorite!
If you're new to the world of meatless cooking, you've come to the right place! All of the recipes include step-by-step instructional photographs and detailed directions to make them easy to follow and approachable.
I also often include product recommendations when possible to help in the process.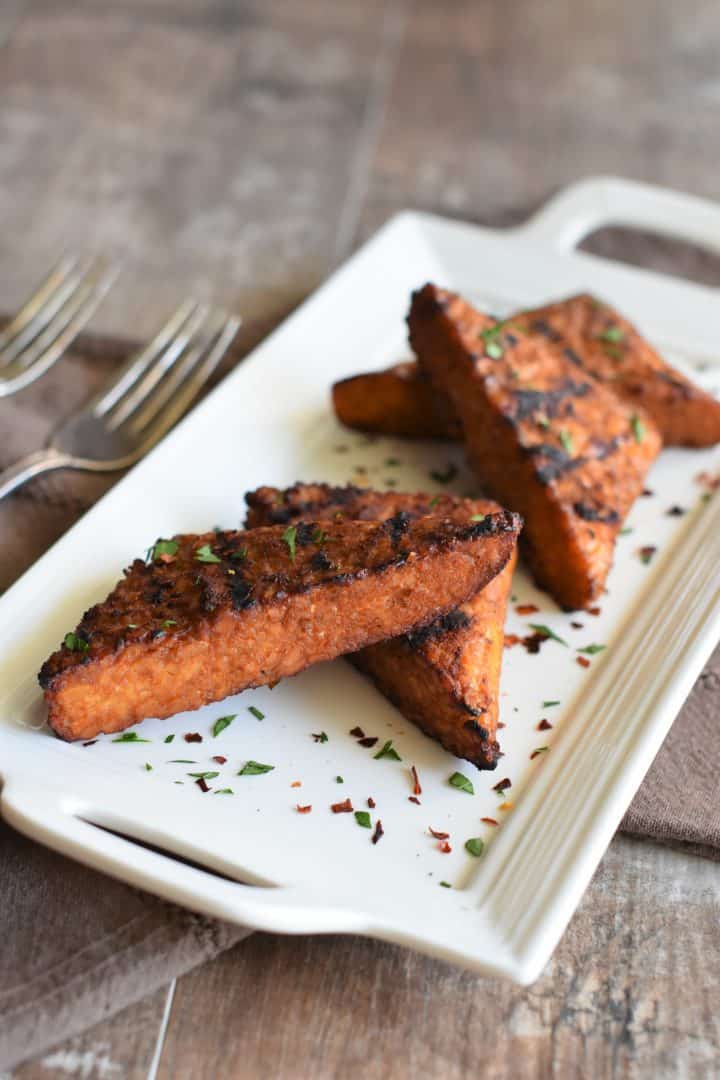 What else will I find on Watch Learn Eat?
In our resources section, you'll find recommendations for my favorite cooking tools and equipment, a guide to stocking your gluten-free vegan pantry, how to articles, recipe roundups, and more.
Follow
And if you're interested in receiving recipe updates by email, you can also sign up for our e-newsletter.
So, what are you waiting for?
Happy cooking and eating!